My Blog
Posts for: October, 2017
By CF Smiles Dental
October 16, 2017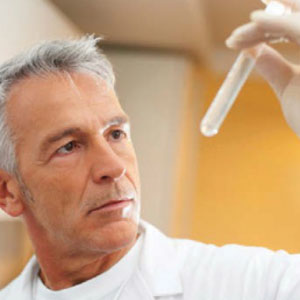 Saliva probably doesn't rate high on your amazement meter. You're more likely to notice its absence and the dry irritation that results.
But you might be more impressed with this unsung bodily fluid if you knew all the things it does. It's definitely a multi-tasker, performing a number of jobs (including aiding in digestion) that not only keep your oral health on track, but your general well-being too. And there are even new testing methods where saliva may even tell us when you're not doing so well.
Here are 3 more tasks your saliva is doing for your mouth right now that truly makes it amazing.
Cleansing. Your teeth's chewing action shreds food so it's easier to digest. But that also leaves behind tiny particles in your mouth. Bacteria feast on these particles (especially carbohydrates like sugar) and produce acid as a byproduct, which can increase your risk of tooth decay. Saliva serves as a kind of "rinse cycle" for your mouth, helping to wash a good bit of these errant particles down your throat and away from hungry bacteria.
Defense. Speaking of bacteria, your mouth is home to millions of them. While most are harmless or even beneficial, a fraction can harm your teeth and gums. Saliva is your first line of defense, emitting an antibody known as Immunoglobulin A that targets these bacteria. Saliva also produces an antibacterial substance called lyzozyme that prevents bacteria from growing.
Enamel Protection. Although it's the strongest substance in the body, your teeth's enamel can't withstand the effects of mouth acid, the by-product of bacterial feeding and growth. Acid levels naturally rise after eating; but even this sudden rise can begin the process of demineralization where minerals in enamel dissolve. Saliva saves the day by first neutralizing the acid and restoring the mouth's normal pH in about thirty minutes to an hour. It also helps restore minerals in enamel, a process called remineralization. It's all in a day's work for this remarkable fluid.
If you would like more information on the importance of saliva to oral health, please contact us or schedule an appointment for a consultation. You can also learn more about this topic by reading the Dear Doctor magazine article "Saliva: How it is used to Diagnose Disease."
By CF Smiles Dental
October 08, 2017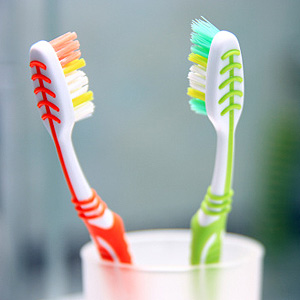 October brings fall leaves, pumpkins — and National Dental Hygiene Month. As you change your summer clothes for a fall wardrobe, it may also be time to change your toothbrush for a new one. The American Dental Association (ADA) recommends replacing your toothbrush every three to four months. If that sounds like a lot, just think: This small but very important tool gets a lot of use!
If you brush your teeth twice a day for two minutes each time as recommended by the ADA, that's two hours of brushing action in one month. Three to four months of twice-daily brushing makes for six to eight hours of brushing time, or a couple hundred uses. This is all an average toothbrush can take before it stops doing its job effectively.
Toothbrush bristles are manufactured to have the right amount of give, tapering, and end-rounding for optimal cleaning. When new, a toothbrush can work its way around corners and between teeth to remove dental plaque. Old bristles, however, lose the flexibility needed to reach into nooks and crannies for a thorough cleaning. Worn bristles may curl, fray or break — and can scratch your gums or tooth enamel. A toothbrush with stiff, curled bristles does not leave your mouth feeling as clean. This may lead to brushing too often or too hard, which is bad for your gums.
A good rule of thumb is to replace your toothbrush every season — unless you see signs that you need a new one sooner. For example, if you wear braces, you may have to replace your toothbrush more frequently since brushing around braces puts more wear and tear on the brush.
For healthy teeth and gums, make sure your primary oral hygiene tool is in tip-top shape. Taking care of the little things now can avoid inconvenient and expensive dental problems later. Don't forget to schedule regular professional dental cleanings, and be sure to ask if you have any questions about your dental hygiene routine at home. To learn more about the importance of good oral hygiene, read "Daily Oral Hygiene: Easy Habits for Maintaining Oral Health" and "Dental Hygiene Visit: A True Value in Dental Healthcare" in Dear Doctor magazine.