My Blog
Posts for: June, 2019
By CF Smiles Dental
June 20, 2019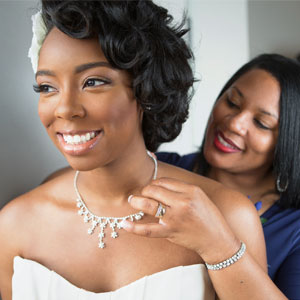 Since the early Roman times, couples have prized the month of June as the most favorable time to exchange their marriage vows. If you and your betrothed are planning a June wedding this season, you no doubt want everything to be beautiful. That would include your smile—and with the appropriate techniques we can help you make it as bright and attractive as possible.
Here are 5 ways to a more attractive wedding day smile.
Dental Cleaning and Teeth Whitening. A routine dental cleaning right before the ceremony can remove stains and dental plaque that dull your teeth's appearance. For an added level of brightness, we can also whiten your teeth in time for your big day.
Repairing defects with bonding. Do you have a chipped tooth, or a broken or discolored filling? We may be able to repair minor defects like these in a single visit by bonding lifelike dental materials directly to the tooth. We color-match and sculpt these materials so that they blend seamlessly with your natural teeth.
Advanced enhancements. In whatever ways your teeth may be flawed, there are dental solutions to transform your smile. We can correct minor to moderate chips, stains or slight gaps with porcelain veneers that cover the teeth's visible surface. We can cap a viable but unsightly tooth with a life-like crown. Missing teeth? A fixed bridge or dental implants could restore them like new.
Plastic gum surgery. Teeth may be the stars of your smile, but your gums are the supporting cast. Smiles with too much of the gums showing can be corrected through various techniques, including periodontal plastic surgery that reshapes the gums and can help the teeth appear more prominent.
Orthodontics. The original "smile transformer," braces and other orthodontic methods move misaligned teeth to better positions. Not only can orthodontic treatment result in a more attractive appearance, it can improve overall dental health.
You have an array of options for enhancing your wedding day smile, and we're more than happy to help you develop an individualized treatment plan. One caveat, though: some of these techniques could take weeks or months to complete, so don't delay!
If you would like more information about what you can do to have the most attractive smile for your wedding day, please contact us or schedule an appointment for a consultation. To learn more, read the Dear Doctor magazine articles "Beautiful Smiles by Design" and "Planning Your Wedding Day Smile."
By CF Smiles Dental
June 10, 2019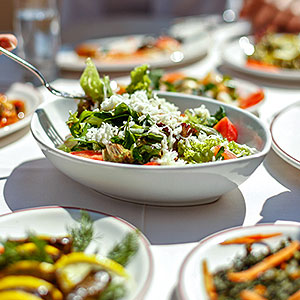 There are a number of lifestyle changes you can make if you want to reduce your risk of oral cancer, with quitting a tobacco habit at the top of the list. You should also moderate your alcohol consumption and practice safe sex to prevent the spread of the human papilloma virus (HPV 16) linked to oral cancer.
And there's one other area that might be ripe for change—your diet. The foods we consume can work both ways in regard to cancer: some, especially processed products with certain chemicals, increase your cancer risk; more natural foods, on the other hand, can help your body fight cancer formation.
Although how cancer forms and grows isn't fully understood, we do know some of the mechanisms involved. One major factor in cancer growth is damage to DNA, the molecule that contains all the instructions for normal cell growth. Certain chemicals called carcinogens cause much of this DNA damage.
One example of these dangerous chemicals are nitrosamines, found in substances used to preserve meats like bacon or ham. Nitrosamines also occur in beer during the brewing process, some fish and fish products, processed cheese and foods pickled with nitrite salt. It's believed long-term consumption of foods with these chemicals can increase the risk of cancer.
On the other hand, there are foods with substances called antioxidants that help our bodies resist cancer. Antioxidants protect cells from unstable molecules called free radicals that can also damage DNA. You'll find antioxidants in abundance in fresh fruits and vegetables, especially those high in fiber. Vitamins like C and E found in many natural foods also have antioxidant properties.
So, to help keep your risk of cancer and other diseases low, make sure your diet includes mostly fresh fruits and vegetables, along with plant-based fats found in nuts or olive oil.  At the same time minimize your consumption of processed foods with preservatives and other chemicals, along with animal and saturated fats.
A change in eating not only reduces your cancer risk, it can also improve your overall health and well-being. You'll also find a healthy diet can be dental-friendly—it can help keep your teeth and gums disease-free and healthy.
If you would like more information on dental-friendly nutrition practices, please contact us or schedule an appointment for a consultation. You can also learn more about this topic by reading the Dear Doctor magazine article "Diet and Prevention of Oral Cancer."